Best Foam Mattress Topper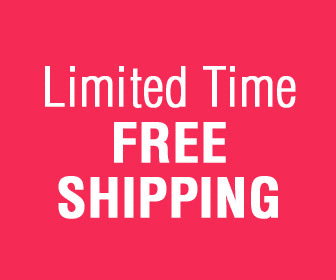 Ever wondered what's the best foam mattress topper for you?

These days, it can be a little bit intimidating to search the web for good information on foam mattress toppers.

With thousands of websites selling them online, one can easily get confused. You might yourself overwhelmed with all these various brands, prices and quality to choose from.

Plus, you have so many different things to consider like:

- What density is best for a topper?

- How thick should it be?

- Are the measurements the same as a mattress?

- Should you buy one that's made of a combination of foams?

I've been answering questions on memory foam for over 5 years now and it never ceases to amaze me at how creative some companies can get in deception.

This is especially true with memory foam or any other product that has so many variables and so little helpful information available to guide you.

But not to worry! I'll give you some pointers to get you started in the right direction.

What Density is Best for a Topper?

I recommend a minimum 4 lb. topper even though I think it could be denser. The problem is in finding a reputable one that's denser for a price you can live with.

Many toppers of higher density carry a price tag similar to a mattress, so you'd be better off buying the whole mattress.

How Thick Should It Be?

A lot of this depends on your weight and the density of the foam mattress topper.

Again, assuming you're going to go with a 4 lb. density topper, you would want to have it at least 3" for weights up to 200 lb.

If the heaviest person sleeping on the topper will be over 200 lbs., I recommend going to a 4" thickness so you don't bottom out of the memory foam.

Are the Measurements the Same as a Mattress?

Generally-accepted sizes for a standard mattress are pretty much adhered to in the mattress industry. It's not that way in the topper industry so buyer beware.

I've seen foam mattress toppers labeled "king size" that are 4 inches less in width and 4 inches less in length than the standard size.

Be sure you look at the actual measurements printed in small font on the side or back of the package—not the size that's printed in large letters on the box.

Should You Buy One That's Made Up of a Combination of Foams?

I just looked at some toppers that are in a major store that you all know.

The box says "4-Inch Memory Foam Mattress Topper" in large letters. But when you look closer, there's only a 1/2 inch of memory foam. That's just totally bogus!

While memory foam mattresses are made up of a top layer(s) of memory foam with other foam beneath for support, a topper should be pure memory foam.

These four tips are just some guidelines on what you should look for when you shop, but they should be helpful to keep you from committing some of the mistakes I see people make when they're purchasing a a topper or mattress.

Don't let anyone fool you! A good quality foam mattress topper will be of 4 lb. density, 3 or 4 inches thick, cut to standard sizes and all made of memory foam.