Best Memory Foam Mattress Topper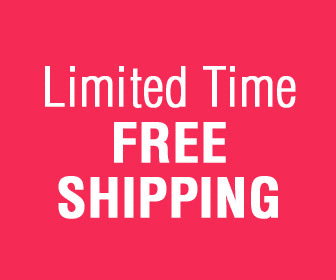 If there was a way to know the best memory foam mattress topper, would you be interested?

Some people will make a mistake and end up with a memory foam topper that they hate just because they didn't do any research.

Since you're here, I'm assuming you'd like to discover the insider secrets to picking the best topper.


Here's a quick list of 2 things you need to know as well as the 2 things you need to avoid when selecting a foam topper.
Density of Foam
The very most critical part of choosing a memory foam topper is to find out the density.

Memory foam density is measured by weighing a 12" cube of the foam. If is weighs 4 lbs., it's 4 lb. density memory foam.

Density of memory foam has a direct effect on how long it will last and how comfortable it will make your existing mattress.

Anything less than a 4 lb. density is not going to last more than a year if that long.

A 4 lb. density will be the minimum for the best memory foam mattress topper and will give you a reasonable amount of support which is critical to a good night's sleep.

The best toppers are made of 5 lb. density or higher, but the price of those toppers is too high for most people to justify.

I haven't checked lately, but the Tempur-Pedic(R) topper in queen size used to be around $900. You can buy a memory foam mattress for a little more than that.
Temperature Sensitivity
Memory foam doesn't really have a definition in the industry, so some less honest dealers could be calling something a memory foam that really isn't temperature-sensitive.

Make sure the foam topper you buy is temperature-sensitive because that's one key ingredient in the best memory foam mattress topper.

Avoid Non-Standard Sizes
Some manufacturers cut their memory foam toppers at sizes up to 6-8 inches narrower and 6-8 inches shorter than standard.

For instance, a standard queen size is 60 inches by 80 inches.

Even though the box calls it a queen size memory foam topper, it could be narrower and shorter so be sure to check the actual dimensions of the topper before you buy it.

I've even found this to be true at a major discount store out of Bentonville, Arkansas, so don't trust anyone.

Having a topper that is this much undersized means you are sleeping on a full-size topper instead of a queen-size topper.

Your mattress will be sticking out 3-4 inches all the way around and that's not going to be comfortable is you sleep near the edge.
Avoid Mixed Materials
Again, at the same store, I found boxes that said 3-inch memory foam toppers that were only made of 1 or 1-1/2 inches of memory foam with another kind of foam glued to it to make it 3 inches thick.

You need to read carefully to make sure you are getting 3 inches of memory foam because memory foam is much more expensive than the other foams that are glued to them.

I really hate that fact that you have to read and reread boxes trying to find out if they really contain what is advertised in the big writing.

If you follow these 4 simple secrets, you should be able to find the best memory foam mattress topper easily.