Memory Foam Mattress Pricing
Memory Foam mattress pricing can vary substantially. This guide will show you the normally-advertised prices of the most popular mattresses.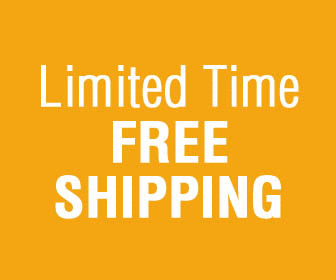 For the most part, memory foam mattress pricing should fall into the general categories below.

I'm hoping you have read my free report titled The 5 Deadliest Sins Most People Commit When Buying a Memory Foam Mattress and How to Avoid Them.

This way you will have an understanding of the terms that will be used to describe the various memory foam mattresses.

If you haven't read this report, why not go ahead and subscribe to my monthly newsletter "Fads, Facts and Fun!" which is full of insiders secrets and fads on topics about memory foam, health and back care.

It's a fun read with a light approach. We'll even laugh a lot together! You'll receive instant access to the 5 Sins Report when you enroll in the newsletter.

The memory foam mattress pricing chart starts with the best known brand which uses at least 3" of 5.3 lb. density of temperature-sensitive memory foam on the top layer of their mattresses.
*Tempur-Pedic® is the best known company so we'll show them.  These prices are for the mattress only without a foundation, and they may not be exact because pricing changes from time to time. 

If you don't know what a foundation is, just think of it as a boxed spring without any springs. It sets on your bed frame in place of a boxed spring. 
| | | | |
| --- | --- | --- | --- |
| Size | DeluxeBed™ 10" | GrandBed™ | Celebrity Bed™ |
| Twin XL | $1,899.00 | N/A | $2,899.00 |
| Queen | $2,299.00 | $6,299.00 | $3,599.00 |
| King | $2,699.00 | $6,999.00 | $3,999.00 |
The next chart is showing the mattress that I'm now having manufactured to my rigid specifications by a quality American company using American materials exclusively.
| | | | |
| --- | --- | --- | --- |
| Size | Serene Sleep™ | Tranquility™ | Royal Luxury™ |
| Twin XL | $899.00 | $1,299.00 | $1,999.00 |
| Queen | $1,299.00 | $1,799.00 | $1,899.00 |
| King | $1,499.00 | $1,999.00 | $2,299.00 |
These mattresses feature all the best of the top brand name mattresses but at a much reduced investment. It took me 5 years to find a reputable manufacturer that would build something of this outstanding quality at a price that I could offer my readers.

I've put up a website to show you what a quality memory foam mattress can be sold for at a reasonable price. You might want to check it to learn more about memory foam mattress prices.
*All trademarks belong to the registered owners. Listing on this website does not infer any association between Memory Foam Buyers Guide and these companies, nor does it constitute a recommendation by those companies of Memory Foam Buyers Guide.